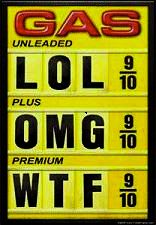 Thought it would be interesting to hear what gas prices are in different places around the country! Leave a comment with your location and the price of gas today!
Currently, in northwest Ohio gas is
$2.59
for unleaded gas. How high is it going to get?? Where do you think the highest price for gas is??