A few weeks ago, I was in school and a fellow student told us the story about her son. She picked him up at school and he said he had to go to the Principal's office. He didn't get in trouble, it was just for them to talk to him about something he had seen. He and a few friends had walked into the bathroom and caught two kids having sex in the bathroom. How old were they?
SECOND
grade!!! The mother instantly called the Principal who said he was just about to call her and explain the situation. He told her that there indeed were two second graders in the bathroom having intercourse.
What the Hell??
First of all, how the Hell do these kids know what sex is? Even sexy scenes in movies don't show the mechanics of it all. I guess there was going to be some investigating of the parents, but I don't know any of those details. I was purely sickened at the thought of 8 year olds having sex! What is going on here? Kids are having sex at a younger and younger age. Tweens are disgusting me how they sleep with each other as if it were a hobby, or giving someone a blow job is like passing notes in school. What happened that these kids think it's ok to sleep around with everyone in the school at such a young age? This same woman who told me this story also works at a Middle School and says that kids have been caught having sex at the school, and that the mall is the place where all the kids go to meet up for sex. I'm just disgusted by this and I'm damn worried about sending my kids to public school when they are older. Homeschooling looks mighty good right now.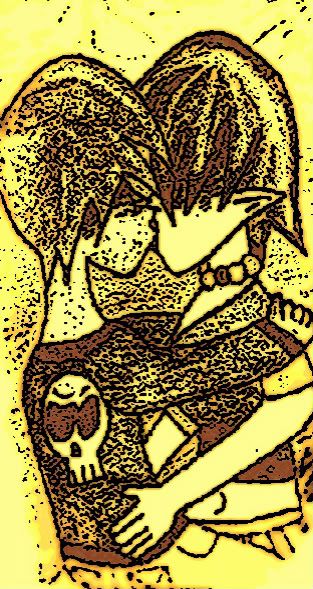 I'm hoping I can get some input here as to what is causing this surge of sexual promiscuity at such a young age. These children are just that:
children
. Do you think it's because so many kids are having babies at such a young age? I know a woman who had a daughter at 14, then her daughter had a baby a 14, so she was a grandmother at 28! Can you imagine?? These kids are raising kids, and not teaching their children any kind of respect, or responsibility for themselves, or anyone else. How can they possibly know how to properly raise a child when they are still a child themselves? Is it the lack of a healthy role model in their life that makes them want to gain attention from the opposite sex any way that they can? Is it lack of parental involvement causing this?
What about society? Do you think society portrays sex as being a great thing? Showing young girls wearing way too revealing outfits? All these young singers wearing practically nothing, jumping around in front of everyone? I can't even tell you how many teenage girls I've seen dressed like hookers, and not for halloween. Magazines showing young girls that it's
"cool"
to dress like street walkers? Movies showing young kids being "in love" (which most of us grown ups know that it is pretty impossible to truly be in love at such a young age)?
Where do you think this is coming from? I would love to hear everyone's input on this!